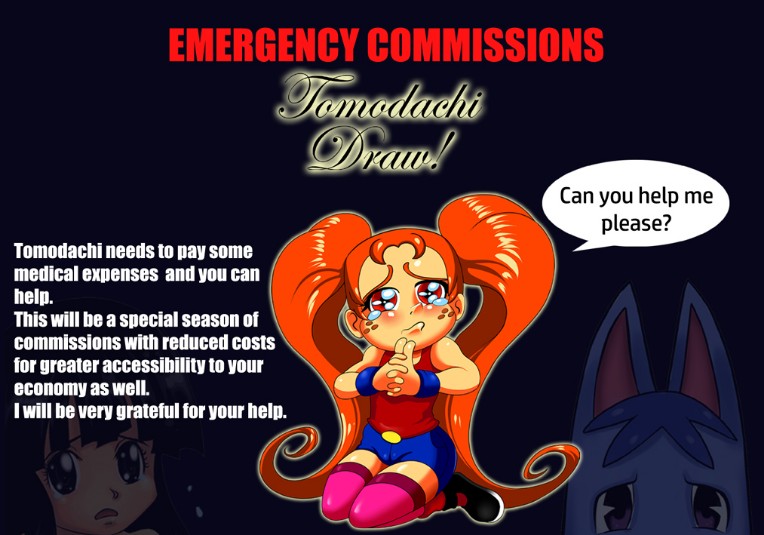 A special season!
Tomodachi has had some health problems and needs to pay for medications and some medical studies.
Your help will be welcome and I will thank you very much.
The Emergency Commission season will be temporary, after that, I will inform you all of the closing of the this Special Season and the commissions will continue with the regular costs.
Thank you all for your attention and a huge thank you to all of you who follow up on my work.
Tomodachi Draw!
Hugs.
At your service: tomodachidraw@gmail.com