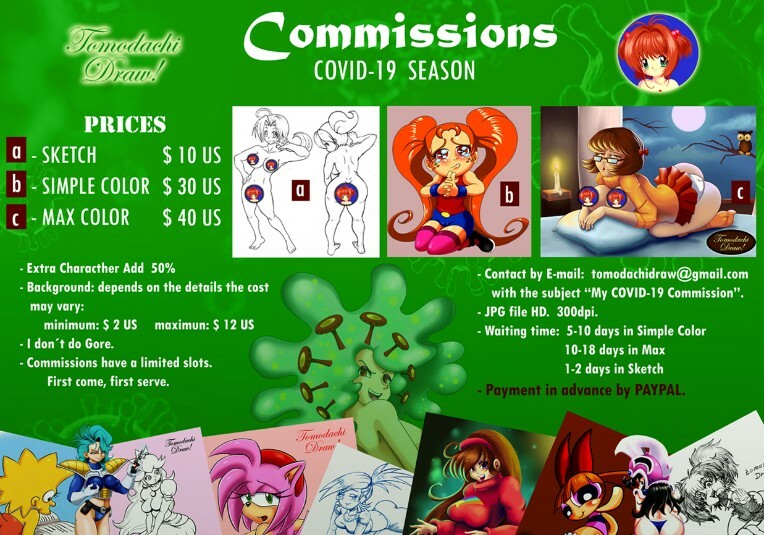 Hi everyone!
From the bottom of my heart I hope that everyone is well and that we can soon recover from this pandemic crisis.
It is important to support each other to get ahead.
For my part, as I also need work because the crisis hit my community hard, I have decided to launch a very special season of commissions to support the economy of all of you.
Any idea you like is welcome except gore or guro.
I sincerely wish you all the best and that the world manages to recover from this situation.
I remain at your service
TOMODACHI DRAW